Some wise people or maybe it was another source that said "the optimal number of bicycles to own is n+1 where n is the number of bicycles one currently owns.
So, despite already owning 3 bicycles, I went in to talk to the fine people at Factory Five because I had a vision and an idea.
The vision started with seeing photos of Eddy Merckx and other European bike racers with wool jerseys riding in various tours on steel machines (not that I don't love my carbon fiber Cervelo. I do, I really do). Then I saw an article in Shanghaiist about Factory Five and their pretty reasonable prices for a full custom frame and bike.
So, taking inspiration from a Colnago I found on the internet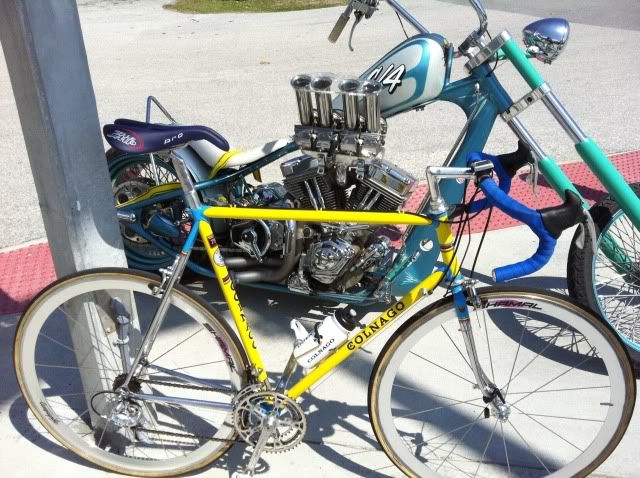 and substituting the colors from the University of California, Berkeley. I emailed Tyler at Factory Five. 2 months later, I got this:
That's Yale Blue and California gold with chrome forks and stays. Brooks B17 Special Honey Brown Saddle and matching handlebar tape. It's a very different ride than the Cervelo – twitchy at slow speed, but stable when cruising. It doesn't accelerate like the Cervelo (it also weighs a lot more) but once it gets up to speed, its a lot more buttery on the road, with the steel soaking up the bumps.
I just wish it wasn't raining right now – so I could take it out for a ride.